Are you looking for Plastic Id Card Printing in Bhubaneswar, you can get best price, quality & home delivery with us.

Plastic Id Card Printing in Bhubaneswar
CAll: 9658590066 | 0674-6999992
500 plus Business chose us for >>1- Before time delivery. 2-  Seven Years Experience for good quality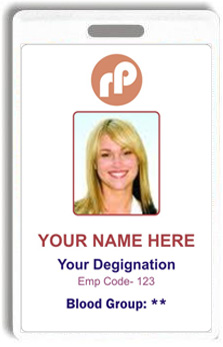 We  are a leading Plastic Id Card Printing in Bhubaneswar, manufacturers imparting innovative and large assortment of PVC cards and other types of paper / plastic card. Our wide gamut of plastic cards are utilized for distinctive applications like ID cards, membership cards, coin cards, luggage tags, hotel key cards, Identification Cards, Mifare Cards, Smart Cards, Chip Card, Pre Paid Cards, Scratch Cards, Access Control Cards, Warranty and Guarantee Cards, PVC Plastic Cards, Mag Stripe Cards, ID Badge, ATM cards, plastic identity cards and Proximity Cards. We always strive to remain ahead within the ever-changing market by providing advanced card products, for which we use sophisticated manufacturing equipments and excellent procedures.
We have an in-house facility for offset printing, automated screen printing, digital and combined processes.
Also, our products have unique features, which are not available elsewhere. Other manufacturers of plastic identity cardssprint different data on top of the card's body using thermal dye sublimation printer that leads to erasure of data.
We print using new generation printing press having capacity of printing variable data.
This printing press imparts advantages to our customers in distinctive ways like:
Printing of personalized information takes place at same time with offset print which means that the personalized data is protected under the transparent plastic's layer. This prevents the biggest problem confronted in thermal printing method used by other printers, i.e. data printed on top of card's body after lamination fades over a period of time, and gets erased if comes in contact with any alcohol based chemical, or even can be tampered by another thermal printer.
The card cutting is done using our laser guided automatic card punching press, maintaining even millimeter accuracy. This ensures there's no chance of cards being cut at varied alignments as usually happens with manual cutters being used by other card providers. That means enhanced brand quality for consumers.
Best samples for Plastic Id Card Printing in Bhubaneswar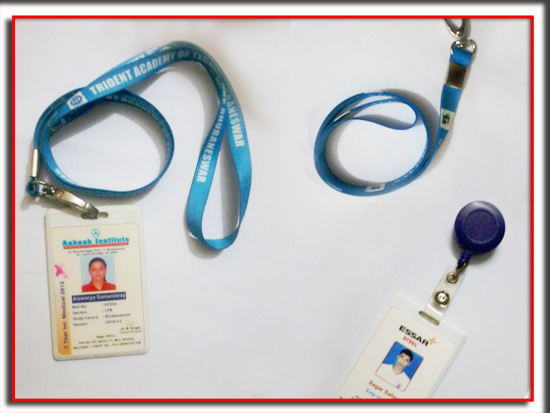 • Loyalty cards
• Retail cards
• Membership cards
• Identification cards
• Commercial cards
• Transit cards
• Hotels Cards
• Schools Cards
Need id card  Download Price List or Call Us:
RP GRAPHICS
353/58, Jaydev Vihar, Bhubaneswar-751013
Call Us at +919658590066, ( New Order) , 0674-6999992 ( Order Status)
Email: sales@rpgraphics.in | care@rpgraphics.in
Also You can chose our best value brochure printing click here
Best SMS Package for your business click here
Plastic Id Card Printing in Bhubaneswar | Id Card Printing in Bhubaneswar | Id Card Printer in Bhubaneswar | school Id Card Printer in Bhubaneswar | office Id Card Printer in Bhubaneswar | cheap Id Card Printer in Bhubaneswar | Best Id Card Printer in Bhubaneswar | Ideantity Card Printer in Bhubaneswar | id card manufacturer in bhubaneswar | pvc card printer in bhubaneswar | identity card maker in bhubaneswar | id card printer